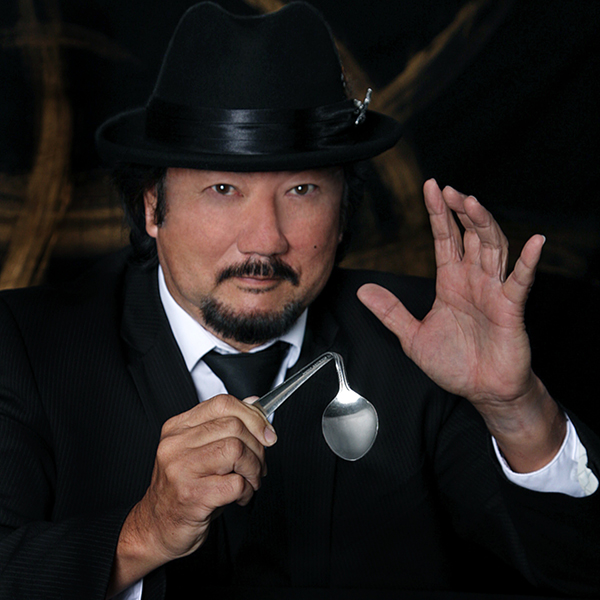 MENTALISM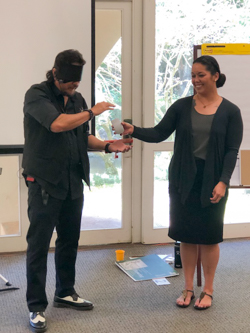 Mentalist Alan Arita "Knows" what you are thinking. He really does. The question is always, How?
Mentalism is a performing art in which practitioners appear to demonstrate highly developed mental and intuitive abilities. Alan Arita is not psychic but uses his five senses to create an illusion of a six sense.
With a background of over 30 years as a Close-up/Stage Magician and retired Police Captain with the Honolulu Police Department, his interest for the last seven years has shifted more towards Mentalism, the Magic of the Mind, and some people have called him the "Sherlock Holmes of Magic."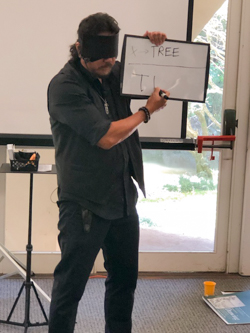 Trained by the world's top mentalists including Israeli Mentalist Lior Manor (Uri Geller's friend and student) , Alan will be bending spoons, coins, keys in your hands.

Concentrate on any word, the name of your best friend in elementary school, a dream vacation, any mental image and in seconds, Alan tells you little details that are only known to you with goose bump precision.
Discover why eBay founder and Hawaii resident Pierre Omidyar's company hired Alan for their Holiday event. Be a witness to unforgettable demonstrations of mindreading and metal bending entertainment as seen by Governor David Ige, Mayor Kirk Caldwell and many others. Something new, something different, something very cool indeed!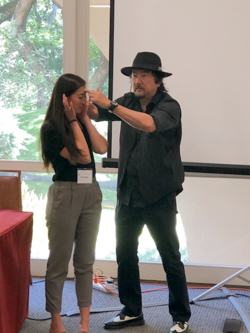 Alan will totally energize your cocktail hour, private party with his award winning mindreading! It's a unique experience and everyone is guaranteed to an incredible time. This is contemporary and engaging entertainment, not meant to fool, but rather meant to take your guests on an unforgettable journey.
Mentalist Alan Arita is an expert at "fitting in," as he approaches groups of people with his friendly style, leaving them mesmerized and asking you "Where did you find this guy?"
Find out why so many event planners, top companies, luxury resorts and exclusive country clubs choose Mentalist Alan Arita when they seek cutting edge entertainment.
Think you've seen it all? Think again.