One-Stop Shop
For your entertainment package, we highly recommend the following talent to guarantee an awesome and memorable event!
Stage Illusion Show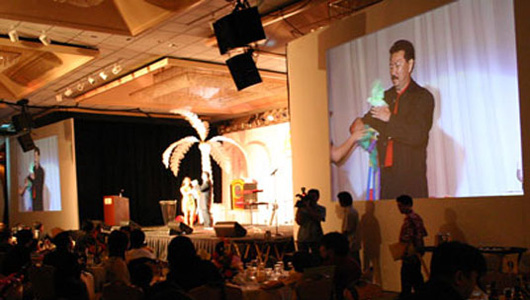 "Many of our associates have stated that it was the best ever"
Hawaii Motorcycle Dealers Association
The grand illusion show is the most requested performance at corporate events. From birds appearing and disappearing, sawing a lady in half to even appearing your CEO "magically."
It is a fun filled presentation with loads of audience participation, keeping your guests amused and fascinated. Every performance is tailored towards the audience and is full of unexplainable spectacles of magic.
This "Las Vegas style" show has baffled audiences from all over the world. No matter what language you speak, Alan's performance is universal!
Strolling Magic & Mentalism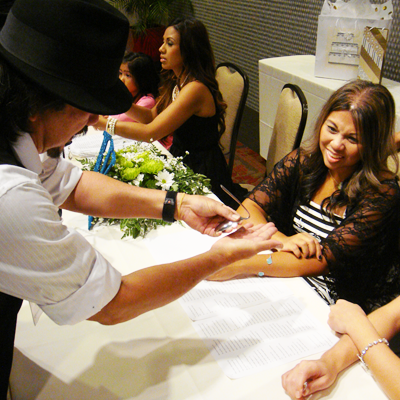 "Very Clever and very funny!"
Kraft Foods
Strolling Magic and Mentalism is the type of entertainment that happens on an intimate level. Usually it is done while Alan walks from audience, ranging in size from one individual to small groups of ten.
Close-up magic and comedy mindreading is a great conversation starter and it can be done anywhere, under any condition. It's FUN and doesn't interrupt the flow of the event.
Currently, Alan Arita provides his unique blend of high impact magic, upbeat comedy and very interactive mindreading demonstrations at Tony Roma's Westridge every Thursday night.
Stand-up Magic
"The magic was simply outstanding"
Oshima Yakudoshi Party
The Stand-Up Comedy Magic Show is good clean fun tailored to groups of up to fifty or so. Perfect for small parties, banquets, and special events. Several audience members are brought up on stage with Alan Arita adding to the excitement.
The act blends sleight-of-hand and lots of comedy for a truly entertaining show. With Alan's comic delivery and baffling mystifying effects, he will make your next event a magical success!
It'll keep your guests amused and fascinated.
Face Painting, Airbrush,
Glitter Tattoos & Balloon Twisting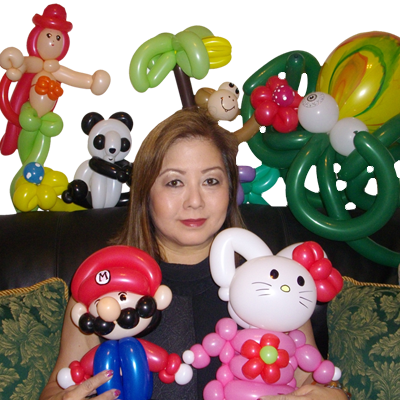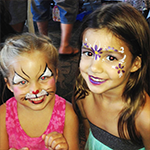 Suzette has been providing professional face painting, body art and temporary glitter and airbrush tattoos for the past several years. She has been trained by some of the industry's top face and body painters including Marcella (Mama Clown) Murad, Nick and Brian Wolfe, Mark Reid, Lilly Walters Schermerhorn and Dutch Bihary.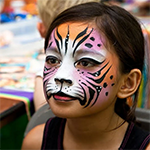 As a certified make-up artist Suzette enjoys all facets of makeup artistry emphasizing clean, beautiful, long-lasting makeup for all occasions.
She is also an accomplished Balloon Twister - learning from the best: Don Caldwell, Ken Stillman, Ed Chee, Patricia Bunnell, and David Brenion to name a few.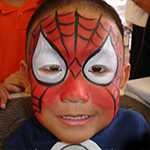 Working at various venues in Hawaii, including Thursday Balloon Twisting at Tony Roma's Westridge; Suzette is available for all types of events; baby luaus, private parties, weddings and corporate events.
Stuffaloons
Fun, new, colorful balloon toy -- designed to take a beating and to keep children entertained for hours! These stuffed balloons are a favorite providing instant enjoyment! For awesome balloon fun at your next party contact
Alan or Suzette Phone: 282-1180

Playdate Cupcakes by Laine Hamamura
Cakes by Loren
Cartoon Drawings by Digitoons